2019 Honda CR-V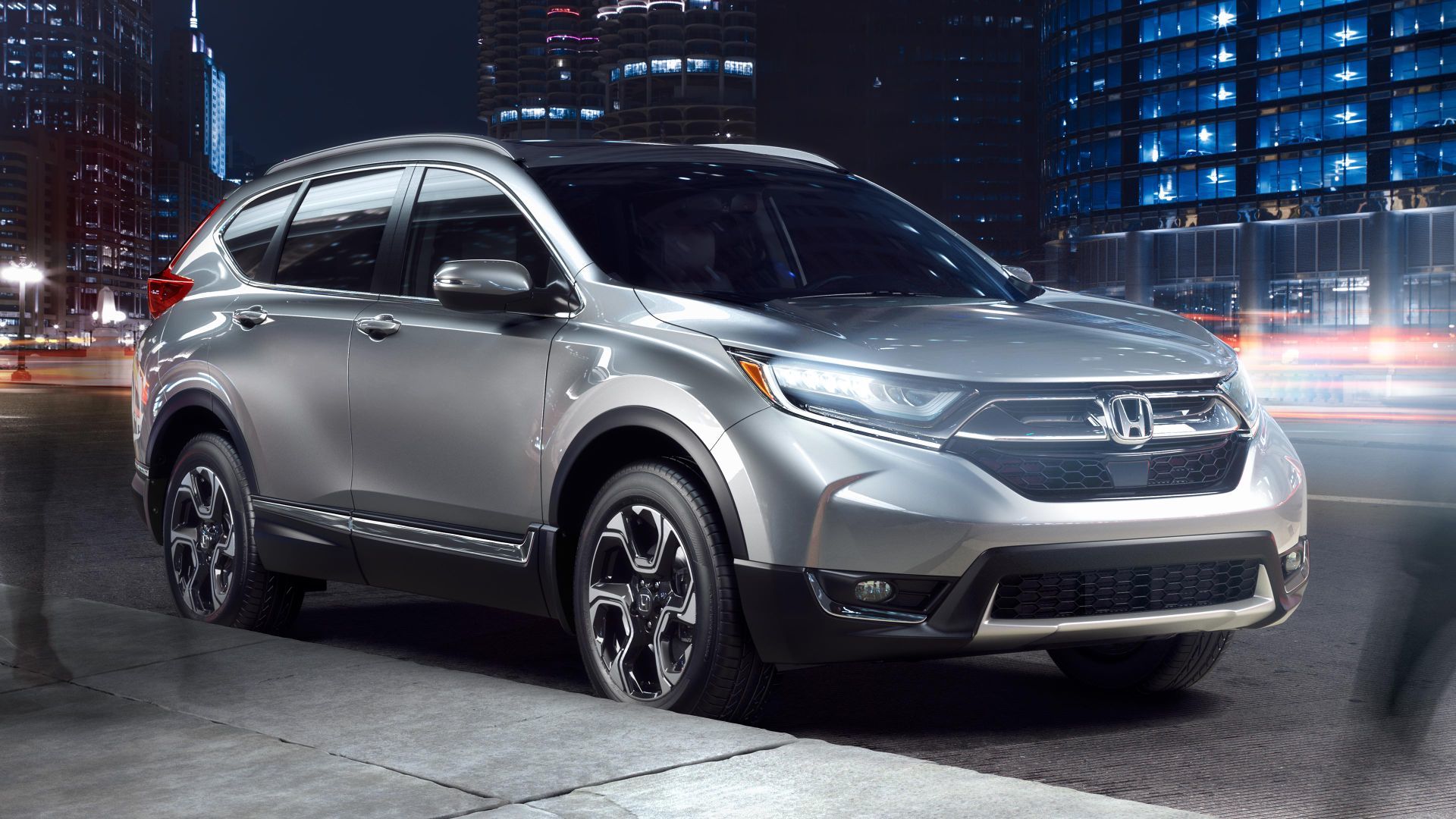 There are models, like the Honda CR-V, that simply don't need any introduction. Again, This year, the 2019 Honda CR-V includes its patented winning recipe that has been successful for more than two decades with a combination of reliability, low fuel consumption, and excellent cargo space.
There's a Lot of Room in the 2019 Honda CR-V
Whether you're out camping for the weekend or going skiing with your family, you'll have the space to do it in the 2019 Honda CR-V. With a cargo capacity of 1,110 litres in the trunk and 2,146 litres once the rear seat is lowered, the 2019 Honda CR-V is among the most versatile models in its class.
With its standard 1.5-litre turbocharged four-cylinder engine, the 2019 Honda CR-V is also an example of frugality. Its combined city/highway fuel consumption rating of 7.8 L/100 km in FWD models and 8.0 L/100 km with all-wheel drive is enough to make the competition blush.
Whether you opt for the LX, EX, EX-L or Touring, all 2019 Honda CR-Vs feature a continuously variable automatic transmission that plays a major role in its excellent fuel economy, but that also improves comfort.
Thanks to the magic of turbocharging, the 2019 Honda CR-V also offers all the passing power you'll ever need.
Impressive Safety in the 2019 Honda CR-V
Starting at $27,490, the 2019 Honda CR-V features an impressive list of standard equipment including push-button start, heated front seats, Android Auto, and Apple CarPlay connectivity.
With the LX all-wheel-drive variant, starting at $30,290 in 2019, the Honda CR-V also comes with the Honda Sensing driver assistance technology package.
Honda Sensing brings together a group of technologies to make your travel safer by preventing accidents before they even happen. To make this possible, the Honda CR-V is relying on systems such as lane departure warning and prevention, adaptive cruise control, and forward collision warning.
Safe, efficient, spacious, and fun to drive, the 2019 Honda CR-V lives up to its reputation.