2019 Honda Passport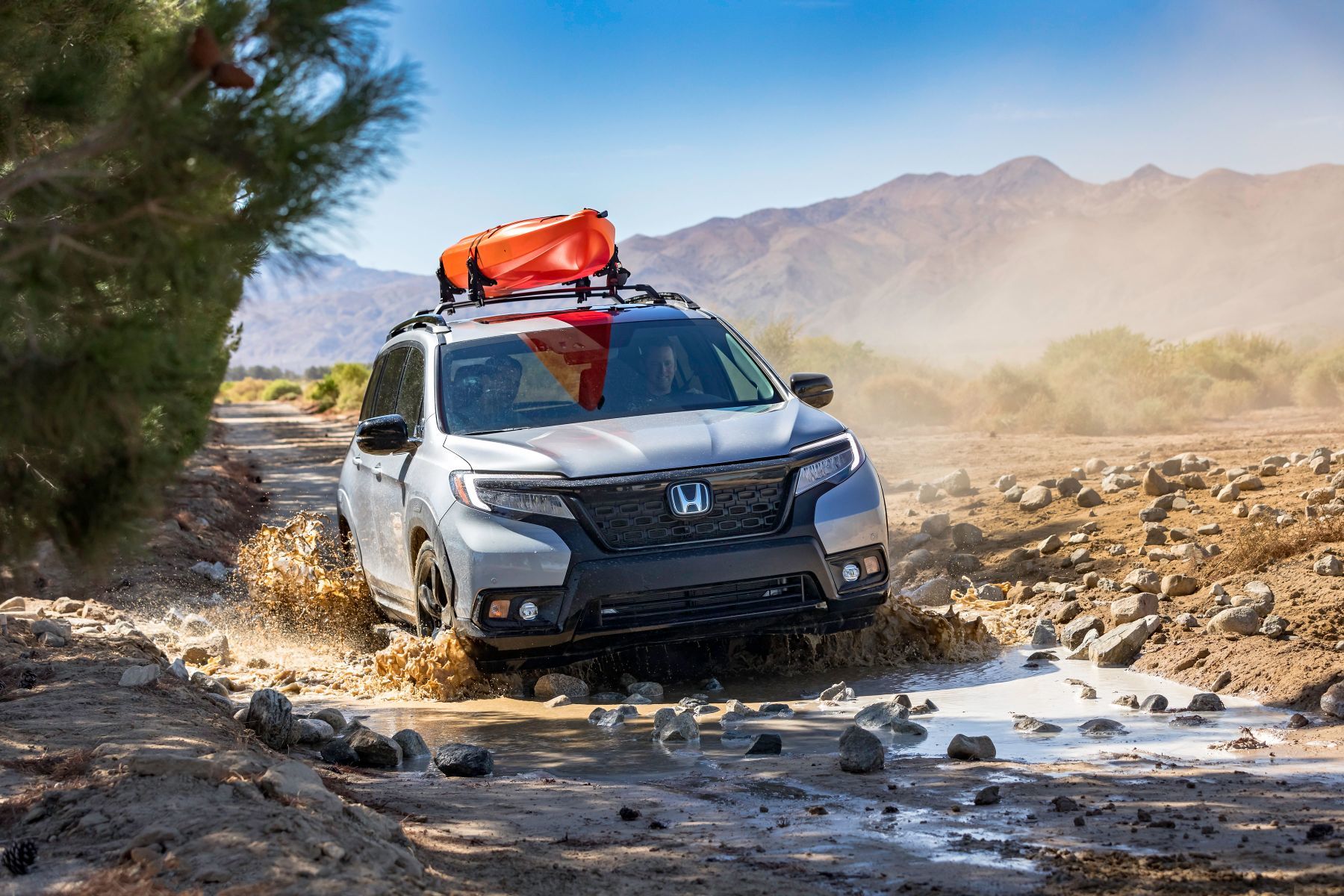 Presented in November at the Los Angeles Auto Show, the 2019 Honda Passport is one of the most anticipated SUVs coming this year. Built on a sturdier chassis with premium off-road driving modes, the Passport is a more agile SUV, off the beaten path.
"The all-new 2019 Honda Passport delivers on-road comfort and agile handling that buyers will enjoy on their daily commute while still having the capabilities they need, regardless of the weather, making it an exceptional vehicle for a weekend adventure," said Jean-Marc Leclerc, Senior Vice President, Sales and Marketing, Honda Canada Inc. "We have seen an opportunity to provide something that only Honda is capable of producing and the new Passport is in an excellent position to fascinate buyers who are looking for a more personalized, more powerful, and larger Honda SUV. "
A Reliable Engine for the 2019 Honda Passport
Although the Honda Passport is a brand-new SUV, it has a proven and reliable engine, the Honda Pilot's 3.5-litre V6. Developing 280 horsepower, this engine provides ample power in all situations to Passport owners.
The engine is paired with a sophisticated 9-speed automatic transmission and a robust all-wheel-drive system that offers a variety of driving modes.
Positioned between the Honda CR-V and the Honda Pilot, the Passport offers space for five passengers and the latest Honda safety technology with the Honda Sensing Group. 20-inch wheels are also standard, as is a three-zone climate control system and push-button start.
In terms of cargo capacity, the 2019 Honda Passport promises to be the largest SUV in its class, ahead of its closest competitor by about 70 litres. In other words, the new 2019 Honda Passport is the perfect SUV to get the family to the cottage while providing the comfort and refinement that you are looking for every day from your SUV.
Contact us today to learn more about the new 2019 Honda Passport.